بِسْمِ اللهِ الرَّحْمنِ الرَّحِيمِ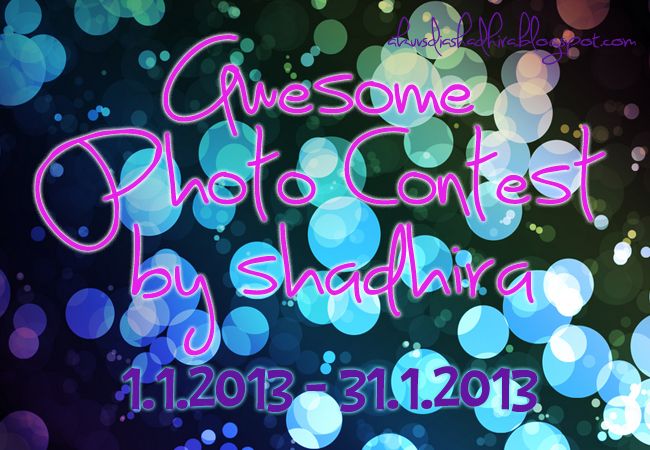 Over tak aku? Try Photo Contest pulak. Aku kan memang bangsa yang tak reti cukup satu benda nak join. kehkehkeh. So, aku terus join contest ni pulak. Syarat dia kemain simple lagi. Hadiah dia marbelles. Tu la sebab utama aku join. Oleh itu, aku nak tempek la gambar beberapa keping. Ye la. Sebut pon Photo Contest, tak kan aku nak mengarang esei ni sampai habes kan? Neway, korang tengok ah gambar ni.
Together we stand tall. :D
Friends are made to be treasured, cherished and loved. May His blessings shine on our friendship now and always.
Ni saje nak selit. Gambar grad hari tuh. Satu batch rasanya. 142 in total.
Tu je lah gambarnya. Aku memang spesies tak suka bergambar. So, yang ada ni pon memang kene korek betul betul. Hahaha. Yang gambar the first two tu, kiranya geng aku la. XF Band. XF tu stand for X Famous. Humakkk aih. Tak ada keyakinan langsung. Aku kan duk sekolah asrama. Jadinya, geng XF aku ni ditubuhkan sejak Form 2 sampai la sekarang. Gambar tu last day. Right after selesai Paper 3 Biology SPM 2012. Konon konon kenangan terakhir ah. Syahdu gila. Muahahaha. Tu je la. Ada rzeki menang la.Amin.